Application Development & Product Presentation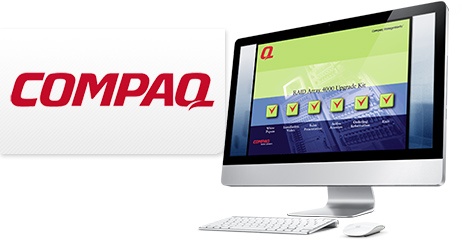 We have produced a number of multimedia products for Compaq including a Cost of Downtime business analysis tool which showed how efficient and cost effective Compaq servers were across a number of different business sectors, and an interactive sales presentation for the Compaq hot swap raid array drives featuring instructional videos, links to a variety of informative websites, and interchangeable PDF files.
This lead on to the creation of other business analysis tools such as the Cost of Ownership tool for Daewoo and planned flow cleaning for Strand Cleaning.
The Communications Group created an interactive CD presentation which contained within it full motion video with versions in English, French and German. It included facilities for Web access directly from the CD, printable forms and a linear product presentation. The purpose of the CD was to train their staff in the up-grade of one of their products.
Features:
Multimedia Presentation / Application Development and Business Analysis Tools