Jason Natural Care - Beauty Products
eCommerce Website Design & Development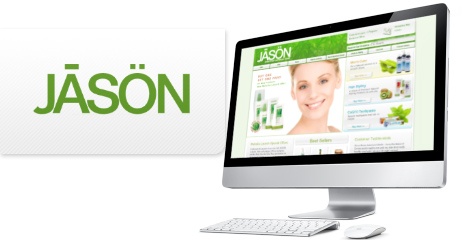 JASON Natural Products has been a leading provider of pure and natural products for skin, body, hair and oral health for the whole family, giving consumers effective, environmentally-friendly alternatives to mass-produced and synthetic chemical products.
With exclusive European rights, JASON had a requirement to sell their products online, offering numerous promotions and best sellers to their consumers, testimonials, customer reviews, social media links, social media bookmarking and sharing and a smooth online experience.
The multidisciplinary requirements from the back end of the website included an easy to use Content Management System, easy upload and product import, comprehensive standard and bespoke reporting capabilities, specified administration and login rights to different users and product stock integration management.
Features:
Website Design / eCommerce/ Content Management System/ Bespoke Reporting and Customer Promotions/ Stock Management/ Hosting / Maintenance