Unitrust Protection Services Security - Website Design & Development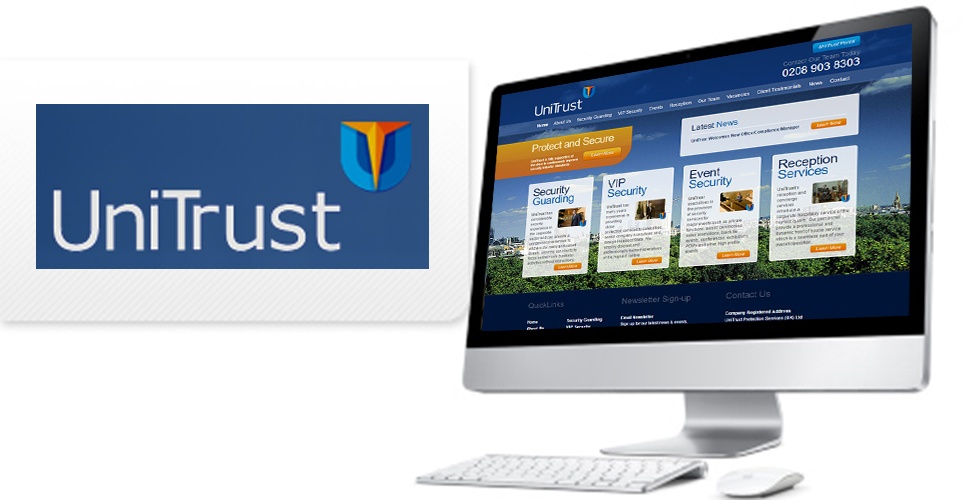 A premier supplier of tailored security services commissioned the Communications Group to provide a new online presence to greatly improve their Search Engine rankings and clearly set out their key marketing messages.
UniTrust had a website that they wanted to upgrade. The principle reasons were to
create a site with a more current look and feel that is sharper and generally more
interesting. There was also a requirement for an easy to use Content Management System (CMS) to keep it up to date.
We created a series of designs which were modern, fresh and engaging and transformed the UniTrust look to clearly convey the main company USPs.
We made use of moving / fading banner imagery and corresponding text to promote their main messages, whilst making the website mobile and tablet compatible. We included client testimonials and case histories strategically.
We also had a day onsite photographing their staff on location to assist with building their digital assets.
Features:
Web Design & Development / Photography / Hosting / Support / Maintenance